Posted by The Sound Organisation on Jul 28th 2020
The io, Rega's newest integrated amplifier, is shipping across the United States and available from many of your favorite Hi-Fi shops (if not, be sure to ask for it by name!). Introduced earlier in 2020, the io has been capturing the attention of hi-fi critics and experts because its performance far exceeds its modest $595 MSRP. Now, Jeff Dorgay of Tone Audio has had a chance to review the io for the Audiophile Apartment segment of the magazine.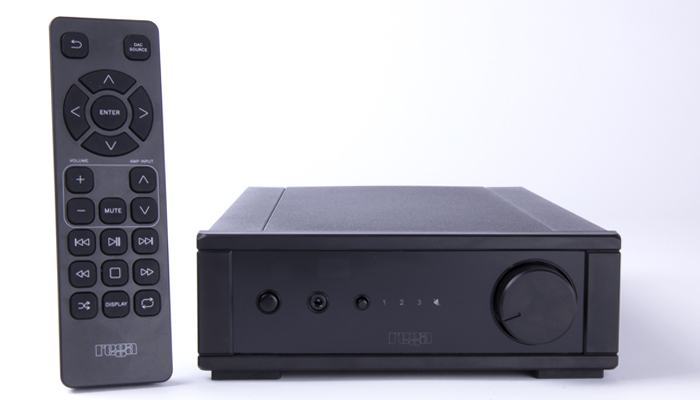 The io is Rega's smallest amplifier offering, making it accessible for beginner audiophiles as well as offering a cost-effective and space-saving solution for smaller systems. The little amp hides some impressive power, performance, and pedigree, however. Taking design cues and internal components from the larger Brio, the io offers similar sonic performance at about half the price. For his Audiophile Apartment review ( Tone Audio #102), Jeff Dorgay tested the io amp in a great system featuring the Planar 3 with the Elys 2 Cartridge and a pair of Fyne F500 speakers. He also tested the io with a Technics SL-1200 turntable, a Gold Note streamer, several sets of headphones, and speakers from Wharfdale Linton and JBL.
...
Through all the tests and component swaps, the io impressed the reviewer with its revealing nature, bass definition, and polished high frequencies. With only 30 watts of power, the io does have a ceiling; but Jeff is quick to note that it is more of a flattening of performance, rather than a noticeable drop-off. The parting words sum up Dorgay's feelings on the io:
The Rega io is so good, one is tempted to summon up a cauldron full of well-worn audiophile clichés... Watch for the audio forums of 2050 to speak of this amplifier in hushed reverence. Of course, the io is worthy of our Exceptional Value Awards for 2020, but that doesn't truly explain a product that gets the essence of the music so right. Audiophiles beginning their journey here may be spoiled for a very long time.

Interested in reading more great reviews, including a look at the Fyne F500 Speakers? Click here to read volume 102 of Tone Audio. Or, click here to read this review on TonePublications.com!